Together, Let's Reach Your Full Potential!
Mental Skills Coaching now available at The EDGE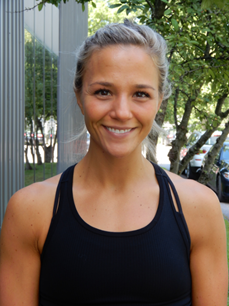 The EDGE is proud to present Mental Skills Coaching with Nicole Adach. Nicole has a Master's degree in Clinical Psychology and experience in the Mental Health field. She has a personal background in competitive athletics, a professional background in health and fitness, as well as psychological and counseling services.
Nicole works with clients to help you recognize and overcome obstacles that may be preventing you from reaching your full potential. Through Mental Skills Coaching, Nicole guides you to create a vision and learn how to:
Set and achieve goals
Stay motivated
Reduce stress
Remain focused despite setbacks
Through Mental Skills Coaching, you can expect to better understand who you are, who and what you want to be, and how to set and achieve goals. Mental Skills Coaching is a customized approach on how to:
reach your potential
gain confidence
improve productivity
have the resiliency to bounce back from obstacles or setbacks that may be preventing you from being your best self.
Nicole is now offering individual sessions. Contact her at NicoleA@edgevt.com to learn more!