Racquetball – Informal Senior League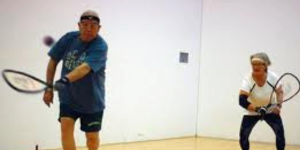 Seniors who love racquetball and are looking for a good morning should look no further than our Informal Senior League. The league meets on Wednesday and Friday each week from 9:00am – 11:00am. Costs are free to members and available to non-members for $15 + tax daily or $100 + tax for a 10-punch pass. Non-members must provide a photo ID and fill out a daily liability waiver form to be kept on file.
For more info contact Courtney Kutler, Courtneyk@edgevt.com, 879-7734
Click here to download the liability waiver.