Parisi Speed School Powered by The EDGE!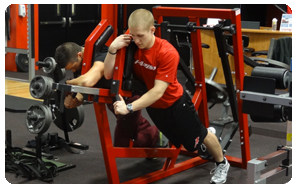 Parisi Speed School powered by The EDGE is a program for kids and teens. With over 65 locations nationwide, the Parisi Speed School is recognized as the country's premiere athletic performance enhancement organization for youth athletes. Using techniques that have produced over 129 NFL draft picks, our specially trained performance coaches deliver a positive training experience that improves speed of movement and strength in character regardless of ability or economic status.
Whether training individual athletes or entire teams, athletes see clear results in performance and self-confidence from our programs. Call us today for more information and a free introductory class!
To learn more about Parisi Speed School powered by The EDGE contact Michael Porter at MichaelP@edgevt.com. You can also download our Parisi Inquiry and Waiver Form.
Meet the Parisi Coaching Staff
For more information on the Parisi program at the Edge, visit The EDGE's Parisi web page located here.
Schedule
Video
Check out our latest video on Parisi Speed School: