Camp EDGE and Vacation Camp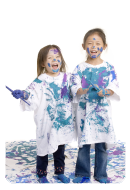 Camp Edge is a place of innovation, fun and fitness for children ages 5-12 years. This program is a state licensed day camp that offers a variety of activities including sports, craft projects, field trips and more! The campers will have an active summer playing and learning with their friends! Our mission is to challenge and inspire your child to achieve his/her personal best in a safe, friendly, noncompetitive environment. Our campers are grouped into smaller teams according to age, and the ratio is one counselor for every ten children.
We also offer Vacation Camp for kids during winter and spring recesses during the school year. Our Vacation Camp provides a fun filled day of activities to keep your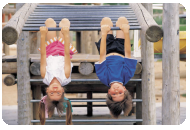 child engaged and active. Vacation Camps are offered on days that schools have planned days off or school vacations. Anyone from any school district can attend. It's a great time for children to re-connect with some of their old friends that go to other school districts!
Download the 2017 Camp Booklet
Download the Essex & Williston Camp Registration
Download the South Burlington Camp Registration
Download the Vacation Camp Application
Download our 2016-2017 Vacation Camp Schedule
EDGE Camp Weekly Themes
Week 1 (6/19 – 6/23): Spirit Week
Week 2 (6/26 –6/30): Vermont Adventures
Week 3 (7/3 – 7/7) Closed the 4th: Imagination Workshop
Week 4 ( 7/10 – 7/14): How It's Made
Week 5 (7/17 – 7/21): Spy Week
Week 6 (7/24 – 7/28): Challenge Week
Week 7 (7/31 – 8/4): The Magic of Camp
Week 8 (8/7 – 8/11): Mad Scientist Week
Week 9 (8/14 – 8/18): Lake Champlain
Week 10 (8/21 – 8/25): Circus Week (Williston)
Skill Building
Through a summer camp experience at Kids & Fitness your child will gain:
Decision-making skills
Conflict resolution skills
Athletic skills; Teamwork
Self-respect and Self-esteem
Responsibility
Creativity
Leadership
Friendship
Activities
Below is a list of just some of the many activities we've designed for your child:
Arts & Crafts
Reading
Team Building
Nature & Wilderness Exploration
Swimming (indoor & outdoor)
Recreational Games (indoor & outdoor)
Community Outreach
Cooking
Tennis Instruction
Climbing Wall
Zumba
Group Sports (including, but not limited to, baseball, soccer, floor hockey, basketball & kickball)
Camp EDGE Weekly Field Trips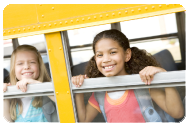 Our campers will go on a field trip once a week. There is no additional fee for these off site activities; the cost is included in your weekly camp tuition. A list of the exact field trip locations, departure and return times will be provided to you at the beginning of each week that you are signed up for. Some examples of field trips include: Shelburne Museum, ECHO Science Center, State Parks, Beaches, Mt Philo, Bowling and more!
Our Staff
EDGE Counselors are energetic, creative and enthusiastic. Our counselors all have previous experience working with children and have an educational background. All staff are CPR, AET and First Aid certified!